Anti-Money Laundering Policy
For decades Cameroon has been a rare nation at peace in the midst of the turmoil witnessed in most other countries of west and central Africa. Nevertheless we are well aware that Cameroon shares borders with past, present, and perhaps future conflict zones. This creates a potential risk for the cross border smuggling of gold and other precious metals and gems into Cameroon for the possible financing of terrorists.
We address these risks through an Anti-Monetary Laundering Policy which focuses on identifying and monitoring the sellers from whom we purchase gold. Since we are a social enterprise dealing with a large number of village artisanal miners scattered over large areas, enforcement of this policy is challenging.
We meet these challenges through our innovative Database Identification Program (DBID). We first identify our partner mining families: their government identification documents, their wives (Cameroon is polygamous), their children, their schools they attend, their tribe, their village of residence, etc. We issue our own Identity Card to them in cooperation with authorities who inspect the mines frequently for illegal mining and mining by illegal aliens. We then keep a running Database of all gold purchases from each mining family with details of date and place of purchase as well as payment.
Through the database we can then trace the source of every gram of gold as it is amalgamated with others through the transport and refining process until its final processing to pure form by our European refinery for sale.
The integrity of the DBID rests on transparency, accountability, and audit ability. At any time, any authorized third party auditor can follow the origin of any gold we sell back to the individual mining family who mined it along with the date and location of purchase.
Because a typical purchase is very small (less than 100 grams), there is an inherent deterrent for illegal gold trading which would require a widespread conspiracy among a huge number of mining families to obtain significant funds. Payment in arrears would also force such a fictional conspiracy to risk leaving a large quantity of gold with a host of families before obtaining funds.
In addition, we track the transactions of individual mining families, mining tribes, and villages for suspicious activity such as unexplained jumps in gold quantities which trigger further investigation.
---
Labor Policy
We fully support Cameroon's Labor Code especially the clauses highlighted in the attached document concerning the employment of women and children:
In addition we do not support the exploitation of children in general. But we do understand that conditions in the rural areas where our family miners are based are vastly different from the urban factories where international anti-child labor advocacy is especially active.
The advocacy movement grew as low wage Asian factories expanded rapidly to produce exports for developed world markets. There probably had long been some traditional work by children in artisanal family goods production. But industrialization for export created large scale organized child exploitation in controlled factory environments close to urban centers.
By contrast rural areas whether in rich or poor nations typically have an established cultural tradition of child participation in family work. For example working on a family farm has long been considered a respected and treasured part of a child's education and culture in many countries.
This makes the issue of child labor in rural areas very complex with few general rules that can be applied universally as compared to the controlled environment of urban factories.
We address these complexities through our Labor Policy:
We support Cameroon's Labor Code and will encourage it's awareness and compliance among our partner family miners;
School age children should not be working in mines during school hours;
We will support schools which educate the children of our partner families, and will establish relationships with the principal and teachers of each school to encourage the monitoring of school attendance and progress of students from our partner families;
Outside school hours it is the responsibility of a child's parents to determine how a child contributes to his family, however we will spread awareness and advocate against the exploitation of children by non-family persons;
When we see suspicions of possible child exploitation in a partner family we will investigate the background behind these suspicions including economic hardship, social irregularity, and other possible familial issues.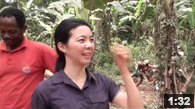 ---
Environmental Policy
We believe the major environmental issue in our rural mining areas is the potential use of mercury (Hg) in gold extraction. This chemical is an elemental substance with long lasting effects on humans, livestock, and wildlife. Though closed systems have been developed which attempt to recover this hazardous chemical in gold extraction, we believe the risk of leakage is too high.
Fortunately, Cameroon law prohibits the use of mercury in the mining of gold. We fully support this regulation and will report any suspicion of violations anywhere and by anyone to the authorities.
Artisanal gold mining sometimes involve the digging of large holes. They produce ugly scars in the landscape. But their environmental impact is much less than that of other problems like chemical use such that safety issues become more urgent. We thus address mining scars and holes in our Safety Policy.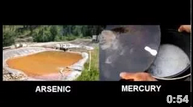 ---
Safety Policy
We recognize that mining sites are inherently dangerous, and we understand each individual mine will have its own specific safety issues. We address safety concerns through a Safety Policy:
We will spread awareness of safety issues among our partner family miners;
We will inspect the mines of our partner family mines periodically and make recommendations on how safety can be improve;
We will explore and create programs which incentivize our family miners to install accident prevention structures such as deep hole fencing, trail establishment, and the refilling of used mining holes with conserved soil.